Track Name
Snow Depth
Track Rating
Roata 1
70 cm

 

 

Roata 2
70 cm

 

 

 

Rainer 1 (Roata 3)
50 cm

 

 

 

 

Blue Slope (Roata 5)
60 cm

 

 

 

Sledge slope
50 cm

 

 

 
Cavnic
Feels like: -3°C
Wind: 6km/h SE
Humidity: 80%
Pressure: 1016mbar
UV index: 0
News for season 2019-2020 (updated in 23.02.2020)
IMPORTANT ABOUT SLOPE:
Operate all slopes
Ski conditions: excelent
Ski lifts open: Roata 1 chairlift, Roata 2 skilift, Rainer skilift
We recomand to make a booking for ski lesson and for accomodation
In weekdays (monday-thursday) operates only Roata 1 chiarlift and Roata 2.
Hotel contact: 0040731818199 email [email protected]
Ski School contact 0040732900777 email [email protected]
27.01.2020-29.02.2020            
monday-thursday 10-19 (only Roata 1 chairlift)
friday 10-20
saturday 9-20
sunday 9-19
02.03.2020-31.03.2020           
monday-thursday 10-19
friday 10-21
saturday 9-21
sunday 9-19
Offers
From 480 lei/pers 3 nights, 2 days skipass: Check in: Sunday, Monday or Tuesday
From 640 lei/pers 4 nights, 3 day skipass: Check in: Sunday or Monday
From 790 lei/pers 5 nights, 4 days skipass: Check in: Sunday or Monday
Good to know
Price are for accomodation at Vilele SuperSki in double rooms without balcony
Halfboard included in price (served at Hotel SuperSki)
Skipass are with unlimited points
Offer is available all winter season, excepting 19.12.2019-12.01.2020
Skipass is not included in the price at check in and check out day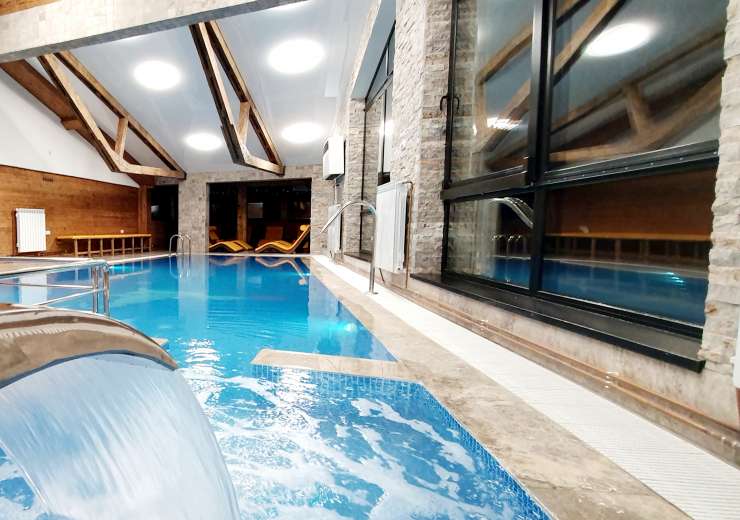 New!! Hotel SuperSki has an indoor pool with free and excluvie entrance for Hotel SuperSki guests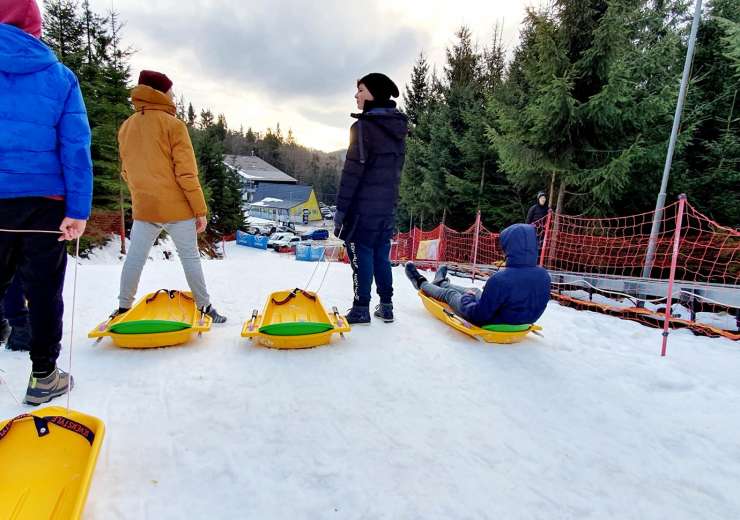 New for this winter!! Sledge slope with belt going up system. The acces is permitted only with SuperSki Cavnic sledges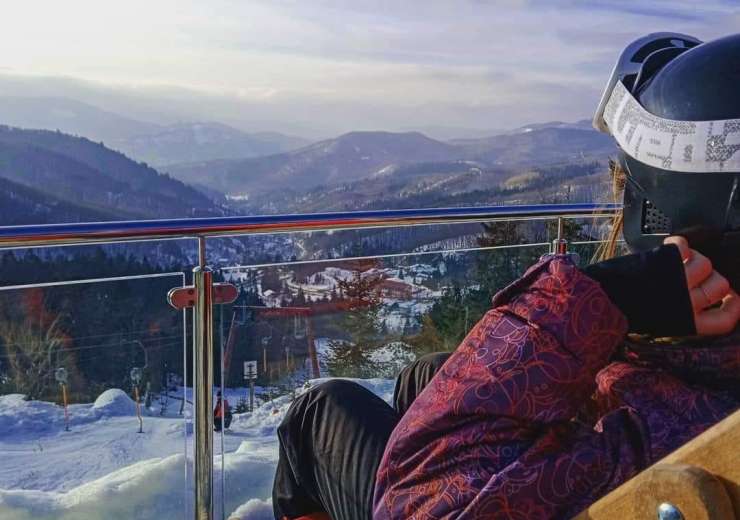 Gufo Apres Ski awaits you at the top of the chairlift. That's the perfect place for relaxing with panoramic mountain views.
Ski
School
SuperSkiCavnic offers you the most friendly ski school featuring beginner's ski lift, special beginner's area, and a friendly team ready to train anyone, at any ages.